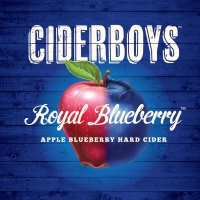 Ciderboys Royal Blueberry - 1/10
Having tried and liking their peach cider earlier, I thought I'd give the blueberry a whirl. Mistake. It doesn't even taste like blueberry; instead an undiscernible vegetable flavor or some such, with maybe just a hint of blueberry on the back end. Did not care for it at all... and so I have 5 more bottles to push onto the unsuspecting. Anybody want one?
Victory Storm King Imperial Stout - 9/10
Rich, bold, yummy... just right for washing failed blueberry taste out of one's mouth.