Thanksgiving beer adventures ahead:
Tried all four varieties in the Stone Brewing Cabin Fever pack... an IPA, a Double IPA, a stout and a porter. All of them rate a 7 or so... nothing mind-blowing amazing, but four very solid beers nonetheless. If you're looking for a little variety in your life, you could do worse...
Southern Tier . 2X Stout - 8/10
Good stout. Good buy.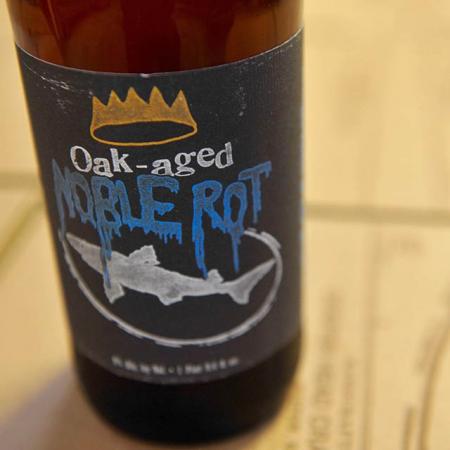 Dogfish Head . Oak Aged Noble Rot - 8.8/10
This is a weird beer/wine hybrid, but pretty damn good. Admittedly I was already half in the bag when I had this, and by the time I finished the bag was pretty much full. It's very fizzy and somewhat fruity/sweet... if I didn't see it being poured I would swear it was champagne. Maybe. I'd have to try it sober to be sure.