Mac N Cheese ONLY.
Posts: 7761
Joined: Sat Mar 15, 2008 7:49 pm
Location: You can find me in the tub, bottle full of Bud.
Contact:
okay so glazing over half of the offseason dealings

this deandre jordan on again/off again bullshit is gross. i give zero shitos about being "a man of his word" or whatever otehr bullshit people trot out when you have billionaires trying to best other billionaires. the fact is that with this dumb moratorium period, teams can jockey for position to the point of excluding other potential moves–and then get totally fuckin worked when some spineless bimbo like dj gets cornered by his teammates in his house and then reneges. what, fundamentally, is to prevent teams with big-target free agents from using that as a weapon? take alrdrige himself. let's say he and the blazers agreed in principle to an extension. publicly, he courts a different team, let's say in conference, and verbals to them. that other team is clearly not going to pursue additional depth at that position, and may start shifting assets to make the numbers work out. then, as the actual day of signing approaches, everybody goes LOL SIKE and then what? a team may have essentially weakened their position for zero benefit, all predicated on deals that can't be inked but can be phone sexed because reasons. end the fucking weeklong jerkoffery period and delay the start of the signing period altogether. jesus christ.

adam silver should burn all his goodwill and completely invalidate the clippers contract citing duress. that would be the shit icing on the cat barf cupcake on this one. but nah. and if they end up keeping deandre, didn't the clippers have a smashing success in free agency? lost a weak as shit backup stretch 5 and a whatever perimeter 3 that is easily replaced by pierce. plus they get johnson AND a needs-to-play-his-way-into-good-money-again lance stephenson? doc suddenly looks like he knows what he's doing even though it was all by accident.

hibbert to the lakers isn't terrible; they've already got an old ball-stopping chucker, and signed another off-the-bench ball-stopping chucker, so the fact that hibbert is completely lost on offense isn't as much of a liability as it seems. plus his throwback galoot game will fit nicely with their throwback galoot coach's throwback galoot peach basket-era offensive schemes.

warriors lose a superfluous lee and get the man whose entire cache is being the guy that will end up guarding lebron james for stretches at a time. are they that fucking confident they'll repeat? then again, why not?
Sir Posts-A-Lot
Posts: 13943
Joined: Mon Oct 29, 2007 5:14 am
I've stopped watching completely but NBA drama is hilarious.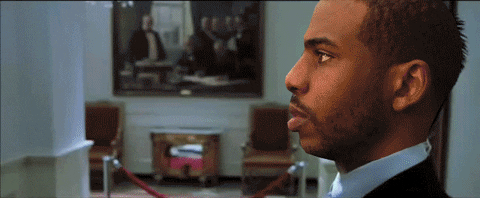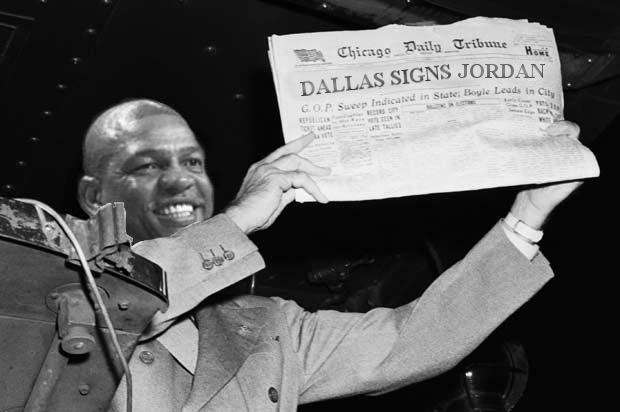 BUNGVOX wrote:solo hanneman / solo mengele
Mac N Cheese ONLY.
Posts: 7761
Joined: Sat Mar 15, 2008 7:49 pm
Location: You can find me in the tub, bottle full of Bud.
Contact:
thread fuckin disappeared; shame on us, on all of us

spurs are a harder out than the warriors? i'm calling it now. boban gonna drop 57/18/12(blocks) on the jazz in the first game of the first round, and the nba is gonna mercy rule the rest of the series.

got tickets to see lakers/kings this wednesday, p. to v. good seats. i'm kinda excited? half the possessions will be interesting, and i'm always down to watch either a.) rondo work some ridiculous angle that literally no other point guard in the league would try, b.) rondo call somebody at the scorer's table "simple functions" and stare at them until he pulls a triple technical, or c.) boogie put up a quintuple double on roy hibbert, who after the lakers get their first points, will get back on defense sometime late in the third quarter.

the west in general has recovered pretty nicely following some early season shenanigans.
Sir Posts-A-Lot
Posts: 11579
Joined: Thu Oct 22, 2009 8:23 pm
Kobe's final game

By this point, I (faints)
Posts: 8933
Joined: Sun Aug 24, 2008 8:58 pm
Location: chug-a-lug house
Yeah that shit slayed. Came close to tearing up for Odom's sendoff
formerly ghost boner
Mac N Cheese ONLY.
Posts: 7761
Joined: Sat Mar 15, 2008 7:49 pm
Location: You can find me in the tub, bottle full of Bud.
Contact:
obligatory elton brand reference

i literal loled for so much of kobe's last game; the mendoza line for scoring efficiency is points over FGA, and he got there! i started the WE WANT TACOS chant for like the entire fourth quarter and boom, rack 'em

kinda sucks that the stathounding of the game has basically obviated the need for a kobe type player, but on the other hand, it means that kobe's legacy will loom that much larger going forward in lake angeles and beyond

over/under on warriors losses before the western conference finals: 2.5 (i'm taking the under!) also is this a 2004 ALCS situation where a spurs/warriors matchup is more interesting and ultimately more emotionally satisfying than the eventual title matchup?
GOLD MEMBER

Posts: 10848
Joined: Fri Aug 10, 2007 4:54 pm
Location: Trapped in Basedworld
I think my favorite part was when Magic was giving the preamble and was talking about how Kobe never cheated the fans, the organization and you know everyone was looking at one another like, "MAGIC CHILL"
No Cunting Elves
Hella Evil & Shit
Posts: 656
Joined: Sat Oct 17, 2009 6:17 pm
Well this thread is about dead....


Going into this series...I was rooting for Golden State. They played team ball, made amazing shots, have awesome fans....

...somewhere in this series....I started rooting for Cleveland. Dont get me wrong, I hate Lebron....I actually LOVE watching him lose in the finals over and over. Sort of like when Piston fans hated Michael Jordan back in that era.

Its not anything to do with Cleveland.....but moreso Golden State, they for some reason are getting on my nerves. Im tired of watching Curry chew his fucking mouthpiece....Im tired of watching him throw up stupid shots.....and yes, he can make them every now and then....but you deserve to lose the finals if your throwing 3 pointers up from almost half court instead of passing the ball around. He almost comes across as selfish in this series....I also hate that flopping piece of shit Varejao too.

Fuck it....go Cleveland.

Hella Evil & Shit
Posts: 656
Joined: Sat Oct 17, 2009 6:17 pm
Curry lost this championship for Golden State......

Wow did he play like a pile of human dogshit. Hero ball.

PLAID MEMBER

Posts: 9522
Joined: Mon Aug 27, 2007 8:33 am
Location: Beyond the Oceans of Time and Space, Sometimes New York
I'm not a basketball fan really, and I'm certainly not a Bulls fan. I'm also not against the Warriors, but when I was in Toronto I was killing time in the hotel bar waiting for my wife, and they had a Sports Center or something special on that basically kept telling me that if I think the 90's Bulls team is better than the Warriors then I don't understand math and that I'm old. Fuck you, Bulls were better!