Did a search for the old one, but it's been awhile.
Have had too much time to sit and think lately, which sucks for
mental stability, but at least I'm getting some sculpting out of it...
This is Karloff. He is an undead deep one, of the Lovecraft variety.
I made him to put at my bedside to keep out nightmares and generally anything
that keeps me from sleeping. Sounds stupid, I know, but it helps.
He is pearlescent sculpey III with glass bead eyes. I painted him with two washes of green and black and then
gave him 3 coats of clear gloss so he'd look nice and slimy.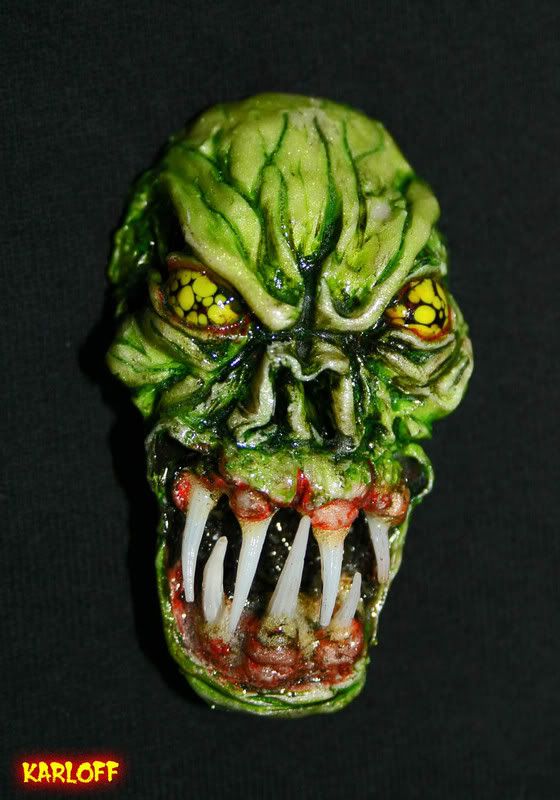 I blurred a few pics.. shitty light today, but some turned out kinda cool like that.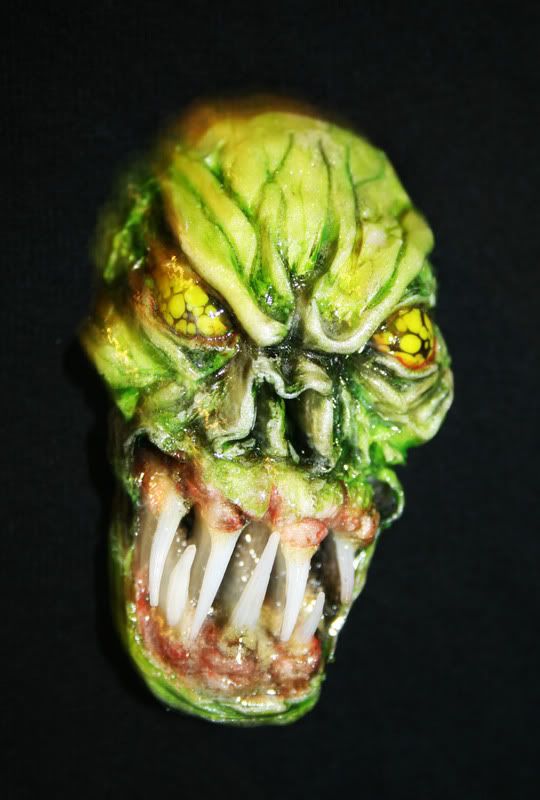 another pic: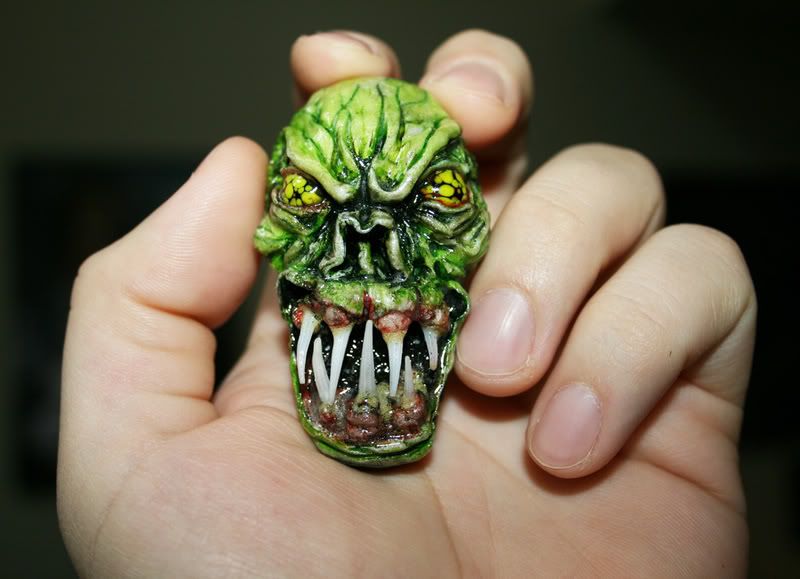 Here's a profile to show his lovely, interlocking smile.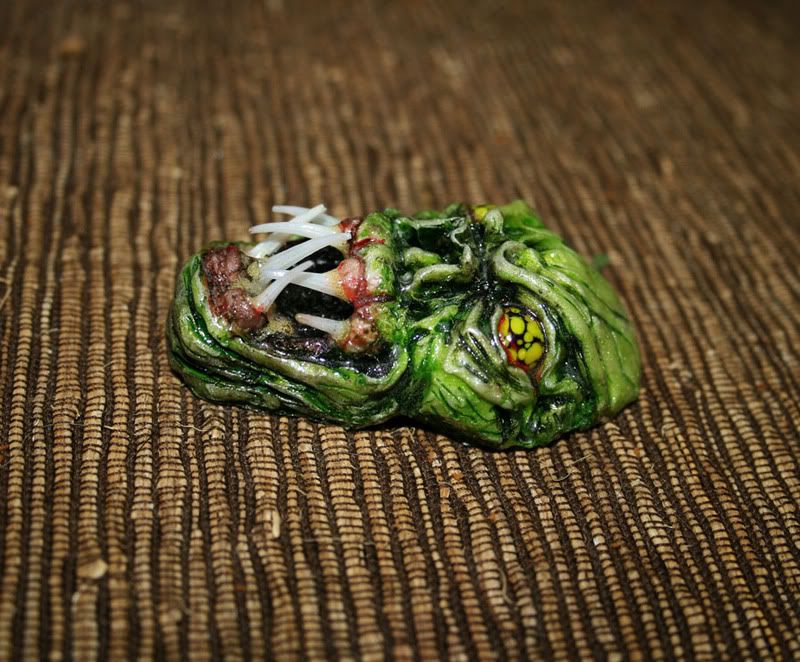 This guy I'm just calling "The general" because he's OD green and apparently means business.
He doesn't photo that well because I haven't coated him yet and he just absorbs light.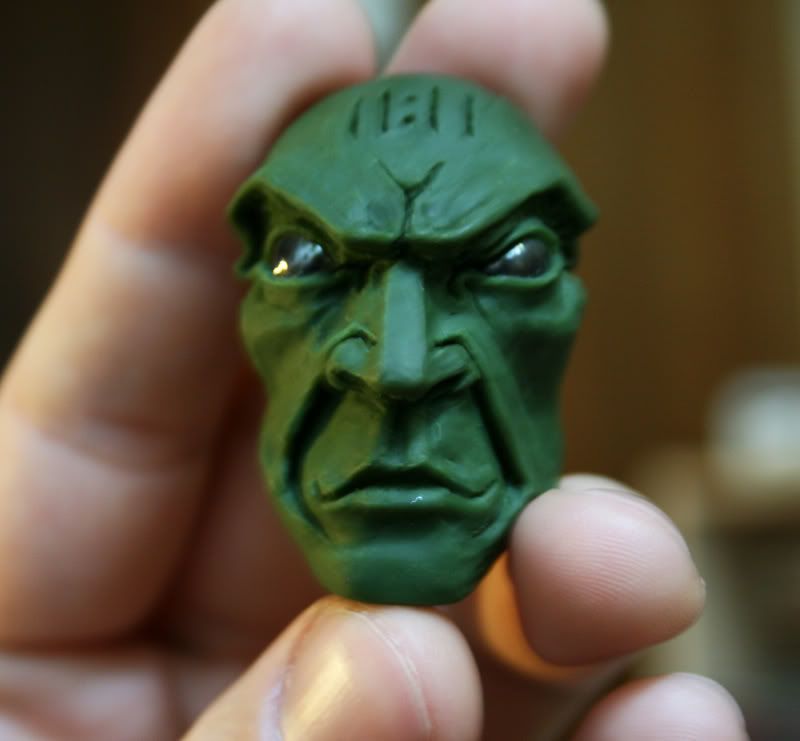 This is a Dzonokwa. It's an Inuit "wild woman of the woods". She changes to male form according to legends, and in that form she becomes Geekumhl, the keeper of great wealth.